Enjoy July at the seaside in Rimini
Discover our packages for an unforgettable holiday
From
1.914€
1.599€
per week
per bedroom
July and its wonderful sunny days are awaiting you in Viserbella di Rimini.
Spend a wonderful seaside holiday at the Oxygen Lifestyle Hotel!
Join us with your sweetheart.
Your holiday will become unforgettable with our proposals.
⛱️ Lie under the sun on the beach, just a few steps from our hotel.
👙 Let yourself be massaged by the cervical showers and pampered by the whirlpool in our pool.
🍝 We will amaze you with the open kitchen of the Folya Restaurant: a feast for eyes and palate.
🏞️ Seek new landscapes in the gentle breeze of the hills on a trip into the hinterland.
🎢 For a real adrenalin rush, choose one of the many parks on the Riviera.
🚴 Our bike manager is on hand to turn an excursion into a sporting experience.


15% DISCOUNT
FOR THE FIRST 5 BOOKINGS ONLY!

Contact us to find out more:
Accommodation
Comfort Room A.MARE
Period
02/07/2023 - 09/07/2023
Accommodation for two people in a room with a sea view
Included:
Sweet dreams on Dorelan mattresses
Buffet Breakfast to start the day with the aroma of espresso, with homemade cakes from our pastry chef and warm bread
Buffet lunches and dinners at our Folya Restaurant with open kitchen (microfiltered mineral water included)
Use of our pool with whirlpool tub and cervical showers for complete relaxation
WI-FI connection
From
1.914€
€ 1.599
per week per bedroom
Accommodation
Comfort Room A.MARE
Period
09/07/2023 - 29/07/2023
Accommodation for two people in a room with a sea view
Included:
Sweet dreams on Dorelan mattresses
Buffet Breakfast to start the day with the aroma of espresso, with homemade cakes from our pastry chef and warm bread
Buffet lunches and dinners at our Folya Restaurant with open kitchen (microfiltered mineral water included)
Use of our pool with whirlpool tub and cervical showers for complete relaxation
WI-FI connection
From
2.052€
€ 1.744
per week per bedroom
loading form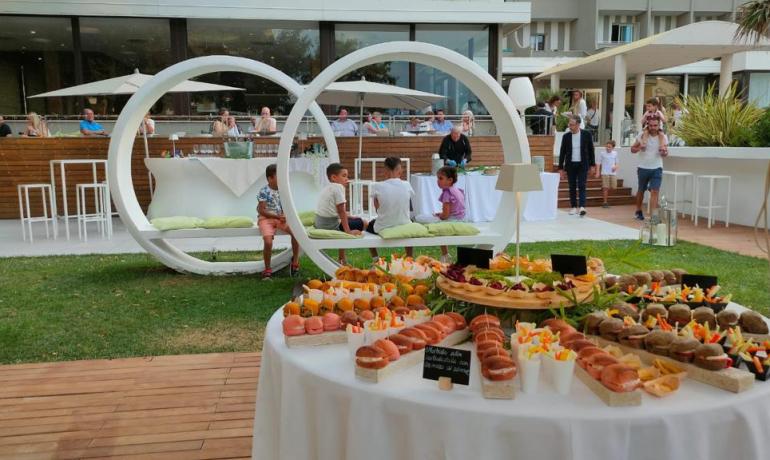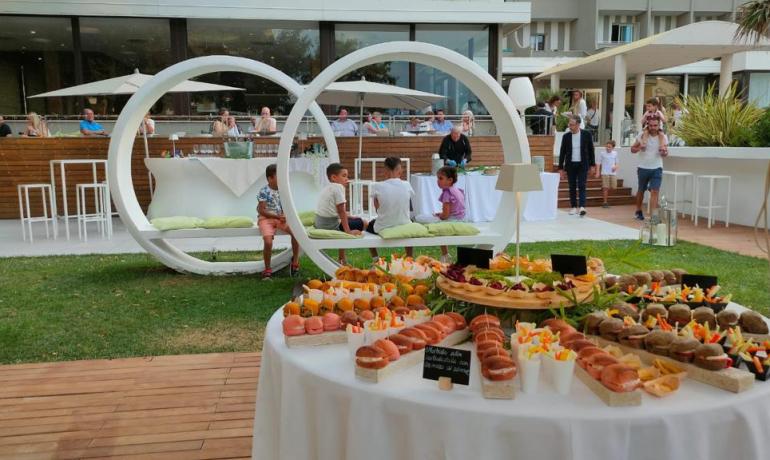 Strong points of the offer
Entertainment
Local food
Free Wi-Fi Connection
Excellent location
Outdoor pool
What our guests like
«Perfect structure for a family holiday, the staff are very kind and the animation team are really special, always polite and patient with yo...»

Esse

«I can only say perfect stay !! large rooms with a nice bathroom and a wonderful view of the sea .. very kind staff engaging entertainment wi...»

Eleonora N

«Excellent cuisine, truly abundant and perfect dishes, good taste, good variety, authentic raw materials and dishes really made at the moment...»

Ale P

«Super friendly staff. Excellent buffet meals. Clean, modern energy efficient rooms. The rental bikes were like new and well msintsined and...»

TrevorBSt