beach

Hotel in Rimini with partner beach in Viserbella
One breath and you're on the beach

You only need a handful of steps to lay your feet on the warm sand.
The sea breeze caresses your light clothes as you stroll along the seashore.

your vacation is unleashed.
Where you get a tan, where you fall asleep peacefully under a beach umbrella.
Where you can play sports, meet friends, party and devote some time to yourself and to the people you love.
To invigorate the body and restore the spirit.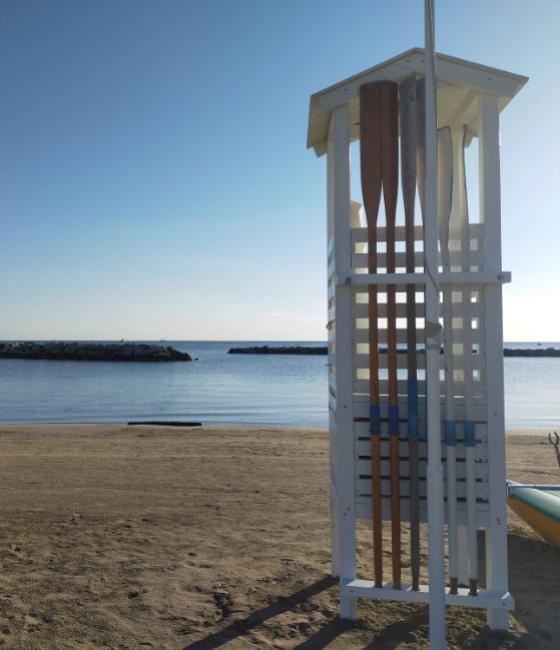 Oxygen sea:
Well-spaced umbrellas and sunbeds, with a lot of room to relax
Sports fields and tournaments
Children's play area
Equipped cabanas
Entertainment
Water aerobics